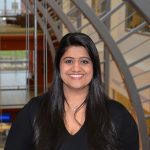 Dr. Aarti Bellara
Assistant Professor
Dr. Bellara received her Ph.D. in Educational Measurement and Evaluation from the University of South Florida in 2013.  Dr. Bellara teaches undergraduate and graduate courses in assessment and measurement. Her research interests include applying propensity score methods to evaluate the effect of educational programs, studying the impact of measurement error on various statistical analyses and educational assessment.
Research interests: propensity score analysis, classroom assessment, and measurement
---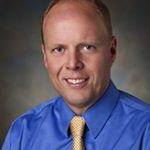 Dr. Eric Loken
Associate Professor
Eric Loken, Ph.D. is an associate professor in the Research Methods, Measurement, and Evaluation program. His interests focus on latent variable models, Bayesian inference, and methods for reproducible science. He received his Ph.D. from Harvard University and studies advanced statistical modeling with applications to large scale educational testing.
---

Dr. D. Betsy McCoach
Professor
Dr. D. Betsy McCoach teaches courses in Structural Equation Modeling, Advanced Latent Variable Modeling, Instrument Design, and Quantitative Research Methods. Betsy has extensive experience in latent variable modeling, longitudinal data analysis, multilevel modeling, factor analysis, and instrument design. She has authored or co-authored over 100 journal articles and 25 book chapters. She has also published several books, including  Introduction to Modern Modeling Methods (2021, Sage),  Multilevel Modeling of Educational Data (2008, co-edited with Ann O'Connell)  Instrument Development in the Affective Domain (2013, co-authored with Bob Gable). Betsy is the founder and conference chair of the Modern Modeling Methods (M3) conference. Betsy serves as a co-principal investigator and lead research methodologist on several federally funded research grants, including the National Center for Research on Gifted Education.
Research interests: latent variable modeling, longitudinal analysis, multilevel modeling, instrument design, assessing/measuring school effectiveness, gifted education, underachievement.
Dr. McCoach is accepting graduate students for the 2021-2022 academic year and welcomes email inquiries from potential/interested applicants (betsy@uconn.edu).
---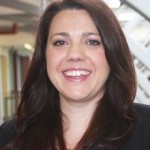 Dr. Bianca Montrosse-Moorhead
Associate Professor

Dr. Montrosse-Moorhead teaches graduate coursework in research methods, assessment, and evaluation. Dr. Montrosse-Moorhead previously served as an assistant professor of educational research at Western Carolina University, as a research and evaluation specialist at the Southeast Regional Educational Laboratory at the University of North Carolina at Greensboro, and as a doctoral fellow at the University of North Carolina at Chapel Hill.  Montrosse-Moorhead currently conducts research on evaluation as a a means to develop stronger evidence-based program evaluation practices, models, and theories. Additionally, her scholarship explores the practical application of evaluation and research methods, both in order to better understand the impact of K-12 policies, practices and programs, and to provide credible, relevant, and useful evidence to the policy community.  She received her Ph.D. in psychology with an emphasis in evaluation and applied research methods from Claremont Graduate University in 2009, where she worked with and studied under Drs. Tina Christie and Michael Scriven.
Research Interests: Program and Policy Evaluation, Research on Evaluation, Evaluation Specific Methodology, Educational Equity
---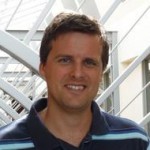 Dr. Christopher Rhoads
Associate Professor
Dr. Rhoads teaches courses in statistics and research design. His research interests focus on methods for improving causal inference in educational research, particularly in the areas of experimental design and the analysis of multi-level data structures.  He has published in journals such as Journal of Educational and Behavioral Statistics, British Journal of Mathematical and Statistical Psychology and Statistics, Politics and Policy. Rhoads' current work involves exploring the implications of "contamination" of experimental interventions for the design and analysis of experiments with clustering; using prior information about the correlation structure to improve power and precision in experiments with clustering; determining optimal experimental designs for regression discontinuity studies; generalizing the results of RCT to other populations in multi-level settings and methods for integrating implementation fidelity variables into the analysis of education RCTs.
Research interests: multilevel modeling; design of field experiments in education research; non-experimental designs for causal inference; external validity of RCT studies.
---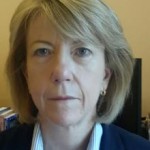 Dr. H. Jane Rogers
Associate Professor
Dr. Rogers teaches graduate courses in psychometrics and educational statistics. Her research interests are in applications of item response theory, assessment of differential item functioning, and educational statistics. She is co-author of a widely used book on item response theory and has numerous published papers on a range of psychometric issues. She has consulted on psychometric issues for the College Board, Regent's Research Fund of the New York Board of Regents, American Councils on International Education, and the Ministry of Education of the Republic of Georgia and has served as a psychometric consultant on projects funded by Educational Testing Service, Law School Admissions Council, Florida Bar, and National Center for Educational Statistics.
Research interests: item response theory; differential item functioning; Bayesian analysis; scaling and equating.
---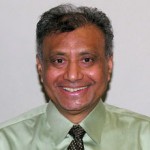 Dr. H. Swaminathan
Professor
Dr. Swaminathan is recognized nationally and internationally for his expertise in educational measurement and statistics, and in particular, in the area of item response theory. Dr. Swaminathan's research interests are in the areas of Bayesian statistics, item response theory, multivariate analysis, structural equation modeling, and hierarchical models. He has more than 300 papers, chapters, technical reports, and conference presentations to his credit. He is the coauthor of two books on item response theory. He served as Associate Editor for the Journal of Educational and Behavioral Statistics, Applied Psychological Measurement, Journal of Educational Measurement, and Educational and Psychological Measurement. He has served on numerous boards, advisory panels, and committees including the board of directors of the GRE, the Technical Advisory Committee for Law Schools Admission Council, National Board for Professional Teaching Standards, the NAEP Design and Analysis Committee, the Board of Directors of the National Council for Measurement in Education, and the Review Panel of the Institute of Education Sciences. Professor Swaminathan is a Fellow of AERA. He has received the College Outstanding Teacher Award from the University of Massachusetts, the Jacob Cohen Award for Distinguished Teaching and Mentoring from the American Psychological Association, and the Governor's award for outstanding contribution to the State of Connecticut for his work with the Department of Education.
Research interests: item response theory; multivariate statistical analysis; longitudinal analysis; factor analysis and structural equations modeling; Bayesian inference; large scale assessments.